TOPICS
● Sep.22, 2011
Suminoe Industries C0., Ltd. was introduced in a TV program, KOKOIRO of ABC ( Asahi Broadcasting Corporation ).
A specialized seat manufacturer of vehicles, trains, vessels and other transport machines.
'Suminoe Industries Co., Ltd is a specialized seat manufacturer of vehicles, trains, vessels and other transport machines. There are various kind of specialized seats which are preserved in the demonstration room of the factory. A various function which is put in the seats and our insatiable persistency in the comfort make your travel more comfortable. (reprint from the article of KOKOIRO)

● July 16-17, 2011
A newly developing electric wheelchair, QLORA was exhibited in OYANOKOTO・EXPO,
'taking care of our parents' at exhibition hall 1, Tokyo International Forum.
Introducing an unique electric wheelchair, QROLA with a new design and solid drivability or the purpose of realizing "going out with pleasure" (newly developing in collaborating with Quest Engineering)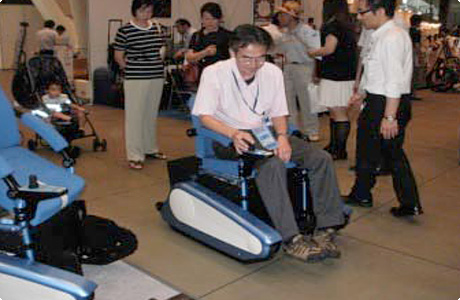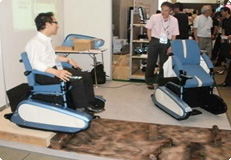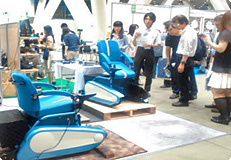 Demonstrating drive / Observation by visitors.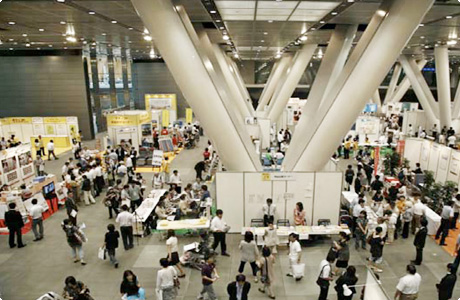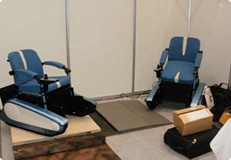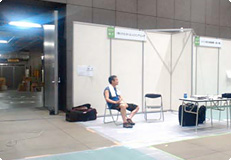 New electric wheelchair, QROLA in preparation for exhibition / Scenery of a booth in preparation for exhibition

● June.04,2011
' ASOBOOI ! Let's have a fun! ' Supply of Parent and Child Pair Seat.
Supply JR Kyushu with Parent and Child Pair Seat in the limited express train of tourism,' ASOBOOI ! Let's have a fun ! '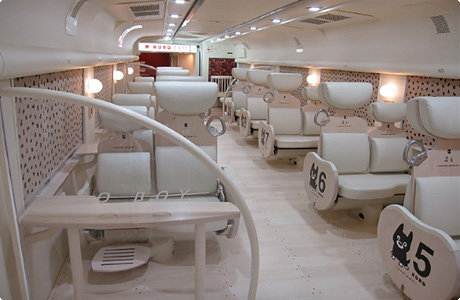 ' White Kuro-Chan Seat ' in Car No.3
From June 2011, the limited express train of tourism, ' ASOBOOI ! Let's have a fun! '
has made her debut between Kumamoto and Miyaji by HOHI line.
Car No. 3 was designed for the purpose of making children and even adults happy.
We produced and installed ' White Kuro-Chan Seat ' in Car No. 3 for children who could be always seated at window side regardless of train running direction for the first time in the world. Car No.3 is just like an amusement park in which all of family members could enjoy.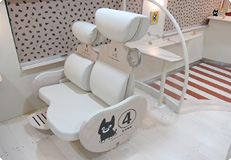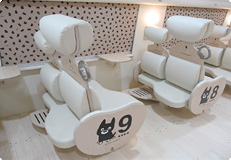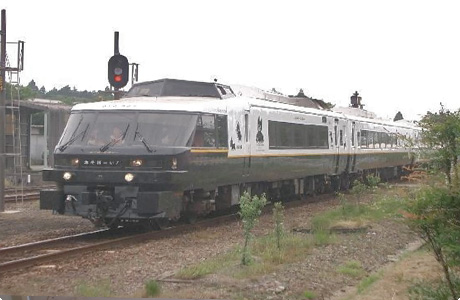 The appearance of the limited express train,' ASOBOOI ! Let's have a fun ! '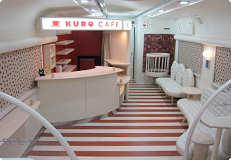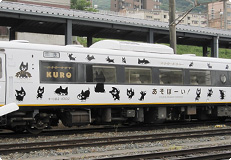 ' Kuro Café ' in Car No.3 and lots of Kuro-Chan drawings on the surface of the car.

● March.03,2011
Purchase of Zero Emission EV Nissan LEAF
We put Kyoto style designed film on Nissan LEAF in cooperation with Auto Works Kyoto.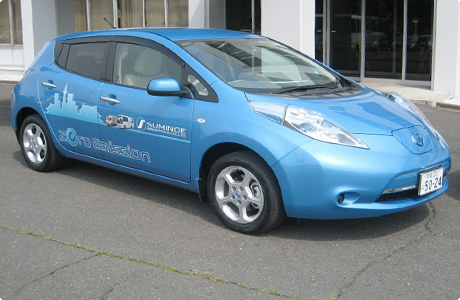 Purchase of Nissan LEAF, eco-friendly, 100 % electric vehicle not using gasoline and zero emission.
In cooperation with Auto Works Kyoto, we made the silhouette film to express a distinctive feature of Kyoto with modern image and it also appeals the concept of ' The deep rooted company in Kyoto '.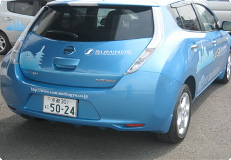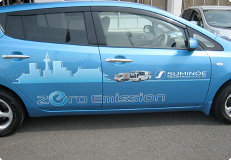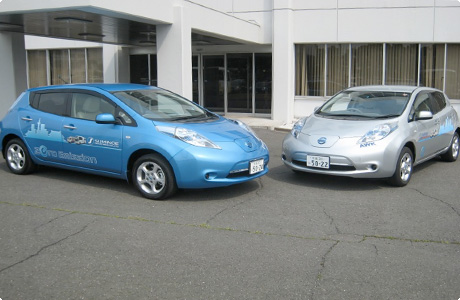 Nice shot of our Nissan LEAF and AWK's Nissan LEAF

● Feburary.21,2011
Inter Larken II
It has re-started its operation with its renewed boat from March
2011.
Passenger boat which operates between Imazu and Chikubu island in the Lake Biwa.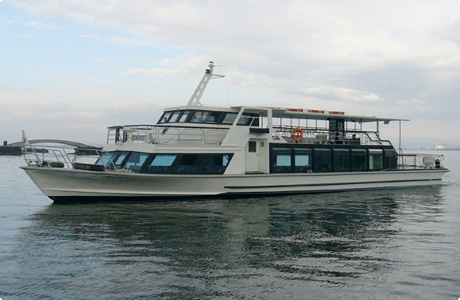 The boat operates 4 times/day between Imazu-Chikubu island. It takes about 30 minutes for one way.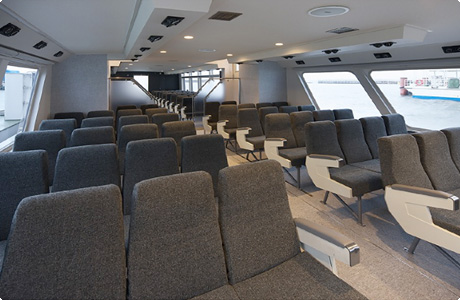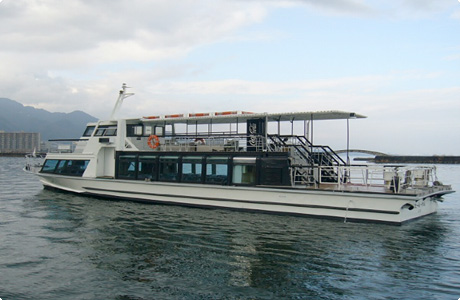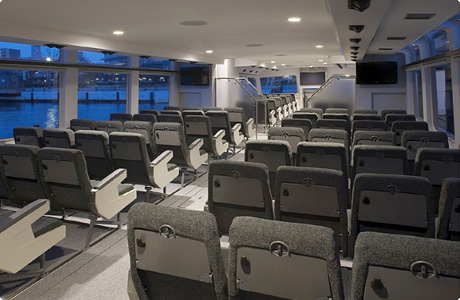 Renewed boat of 'Inter Larken II

● August.18,2010
We have delivered a seat for a rapid express of catamaran, Paipatiroma.(It has been put into operation from August.22)
A rapid express of catamaran, Paipatiroma has a service between Isigaki island and Namiteruma island by an hour.(3ships/day) We have delivered the seat for this ship.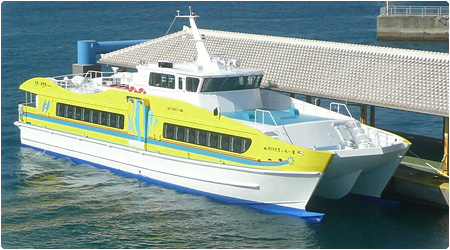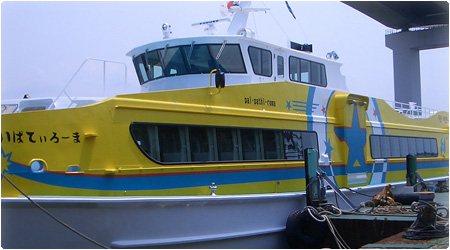 The total tonnage: 85t
The capacity of 120 passengers
The crew : 3
This ship can make 30 knots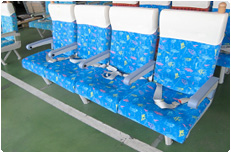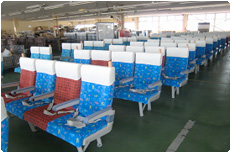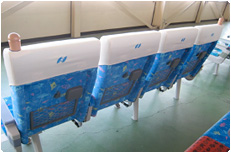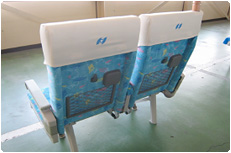 ● November.13, 2009
"Opening Ceremony of KYUSYU Plant"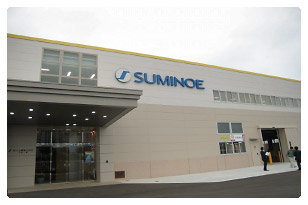 Many guests attended the ceremony.
The guests were divided into 2 groups and observed assembly line of KYUSHU SHINKANSEN.
Kyushu Plant aim for an environmental friendly factory.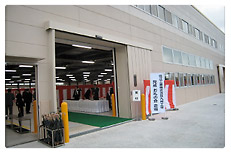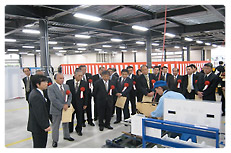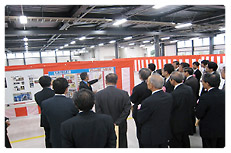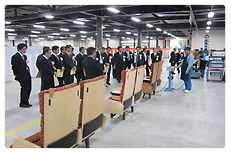 ● September.19, 2009
"I can operate SHINKANSEN = West Japan Railway Co."
We manufactured and delivered " KODAMA simulation motorman's seat for kids" to West Japan Railway Co.
KODAMA equipped with the simulation seat started to operate between SHIN-OSAKA and HAKATA , SANYO SHINKANSEN.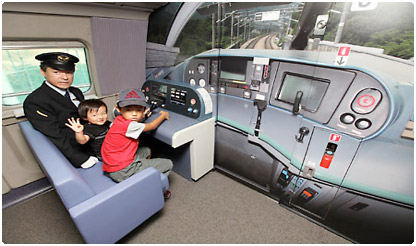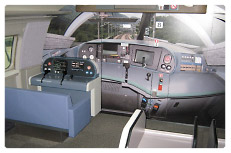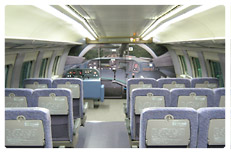 ● July.18, 2009
"PANDA-Twins seat" of Limited Express Kuroshio for West Japan Railway Co.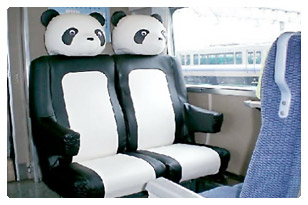 The Panda-Twins seat will appear from tomorrow.
 2 units of lovely panda-twins seat will appear in the Limited Express Kuroshio from 19th till next March. The panda-twins seats are installed only in the 4th car of a train which is open to any passengers who would like to take a pictures and to have a seat freely.
 Kuroshio runs mainly between Shin-Osaka and Shirahama. The idea of panda twin seats came from newly-born baby panda twins at "Adventure World" ( Shirahama-city, Wakayama pref.) last September.
 The armrest was designed as a forefoot and the seat itself was designed as a hind leg. We could feel as being hugged by panda bear.
The railway company is facing with the difficult situation due to special discount campaign of express highway toll, therefore the company is trying to promote saying that "for your good memory in summer vacation by taking Limited Express Kuroshio with Panda- twin seat ."
(18 Jul.2009)
From YOMIURI SHINBUN

● March.02, 2009
At the time of renovation of SEIBU DORM, We delivered bench seats at first base side and third base side.

In off-season of baseball game, renovation of SEIBU DORM, home ground of SAITAMA SEIBU LIONS, was done. At that time, bench seats were renewed.


As a point of advantage, the heater unit can be installed under the seat for winter season. The molded cotton of the environmental friendly materials is used for cushion materials.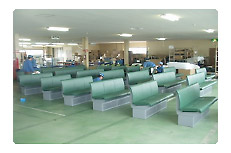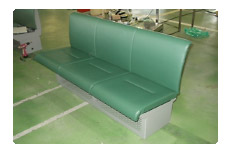 The scene under construction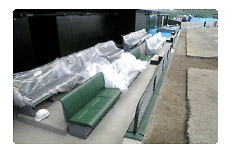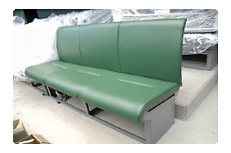 ● October.02, 2008
Started to deliver seats of "Nooriro 200000 limited express" For Korea Railroad Corporation.

In Dec. 2008, Janghang line between Cheonan to Shinchang became double-tracked and electrified. At the same time, KORAIL invested 32 units of " 200000 limited express" car in 2009 and it started to operate in the name of "Nooriro" between Seoul to Shinchang from 1st June. We delivered all seats of this train.
*Railway carriages by HITACHI,Ltd.